The "new" old Shay
Patten Mines Railroad adds a new locomotive
Purchased second hand from an old logging operation in the Pacific Northwest, this "new" locomotive will be of special use in the logging operation. This type of locomotive is called a "shay".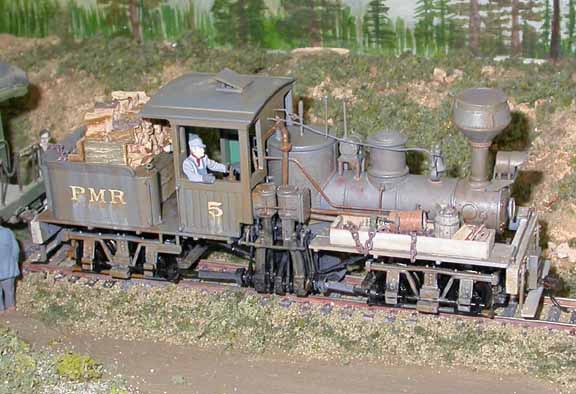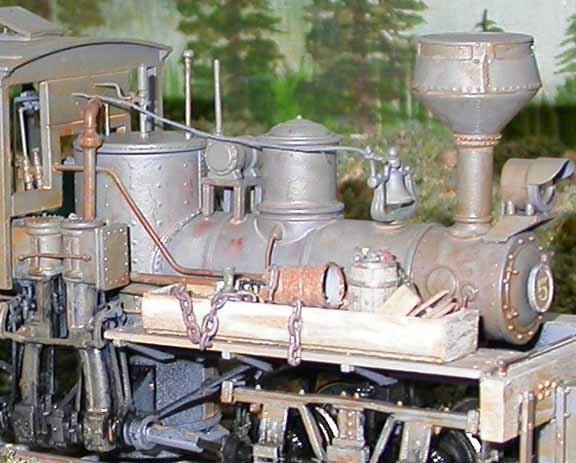 This locomotive is a new one from Bachmann. The On30 shay is a excellent running locomotive. This photo is a good overall shot of the locomotive after a couple of days of weathering.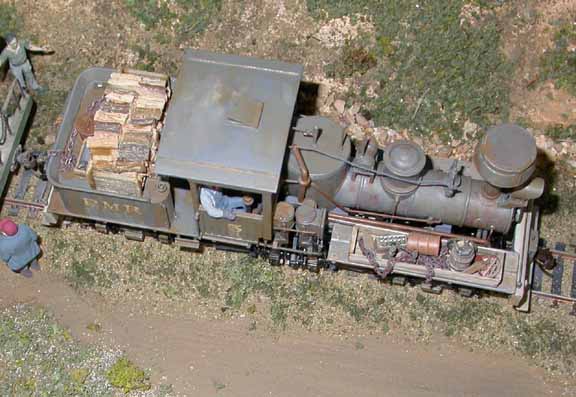 The first thing I did was to change the stack as the one Bachmann supplied looked "silly" to me. I also added a tool box filled with junk.
I can hear the cries of outrage now---but I paint all my locomotives with Krylon Gray Primer from a spray can. I then follow up with Testor's brush on flat gray and rust combined. The shiny metal parts such as the crankshaft were "painted" with Neolube that I got from Bill Peters about 20 years ago. A little goes a long way.