Building Jerome
Following a trip to Jerome, Arizona, I wanted to build a small mining town clinging to the side of a mountain.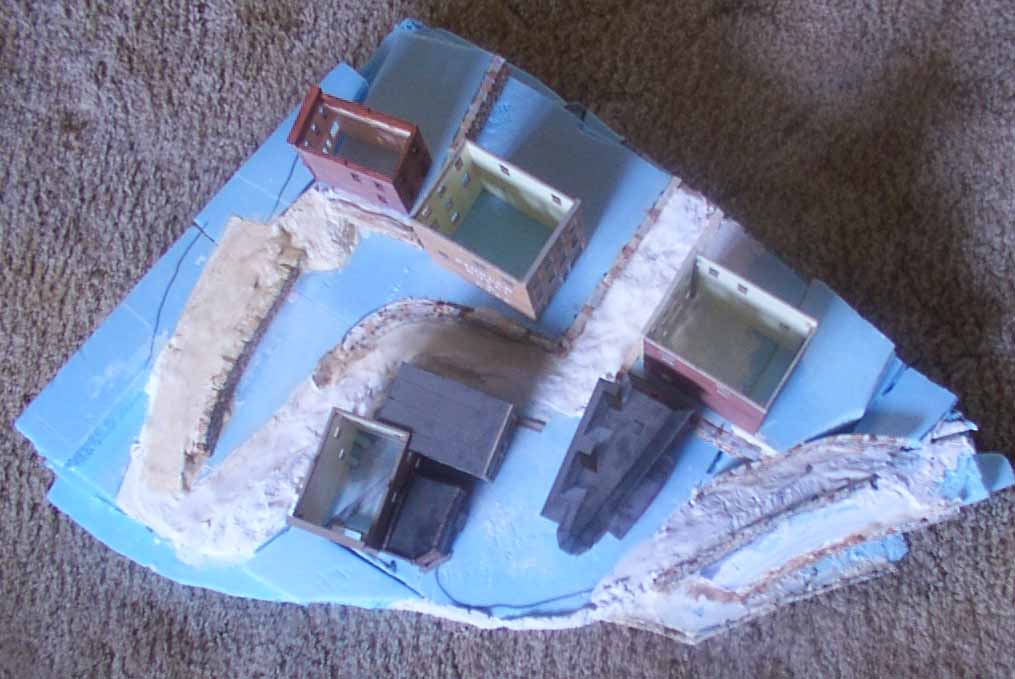 This photo shows the placement of the major buildings in the town and the street that twists and winds it's way up through the town.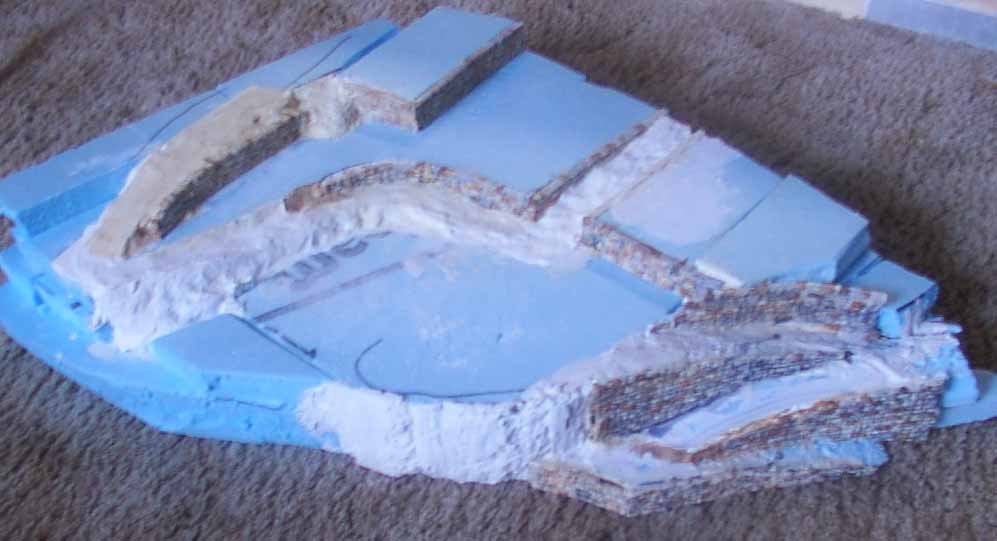 Here we see the basic stryrofoam blocks forming the rough contours of the town.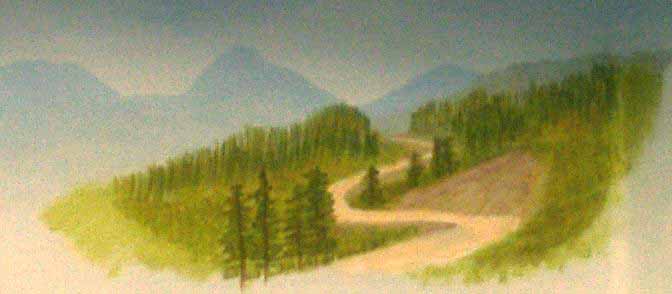 On the History Channel, there was a documentary on building the Alaska Highway and one of the scenes showed the highway disappearing into the distance over the hills. So I painted this part of the backdrop to match that scene.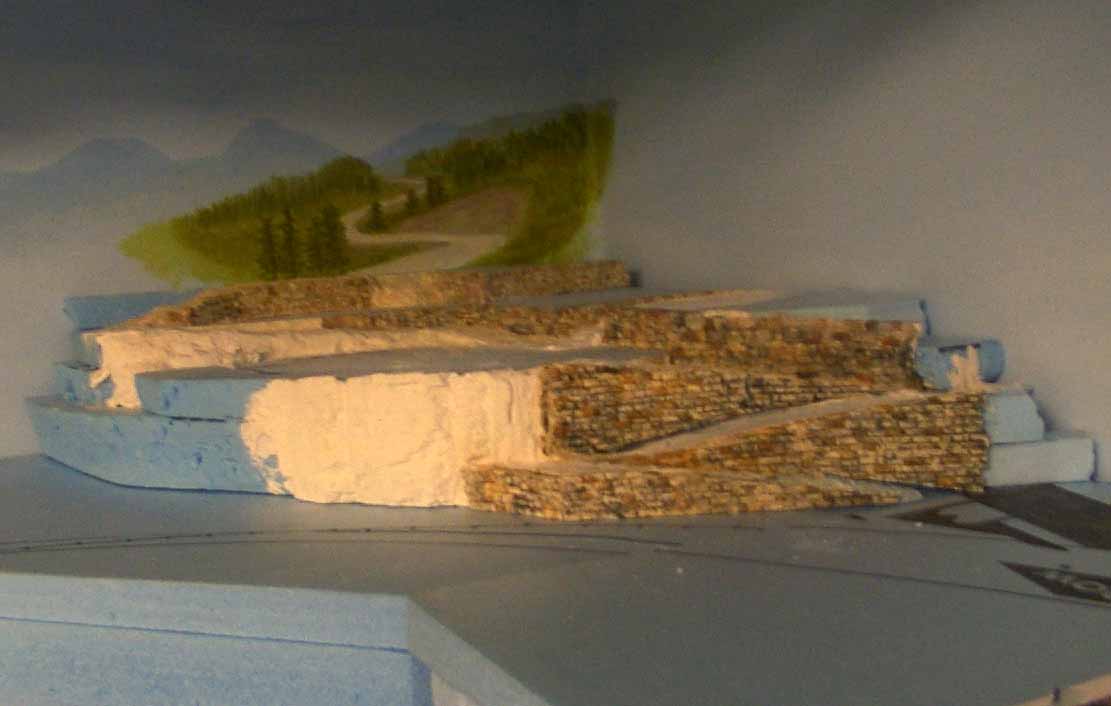 Here we see the 3 dimensional scenery base placed up against the backdrop.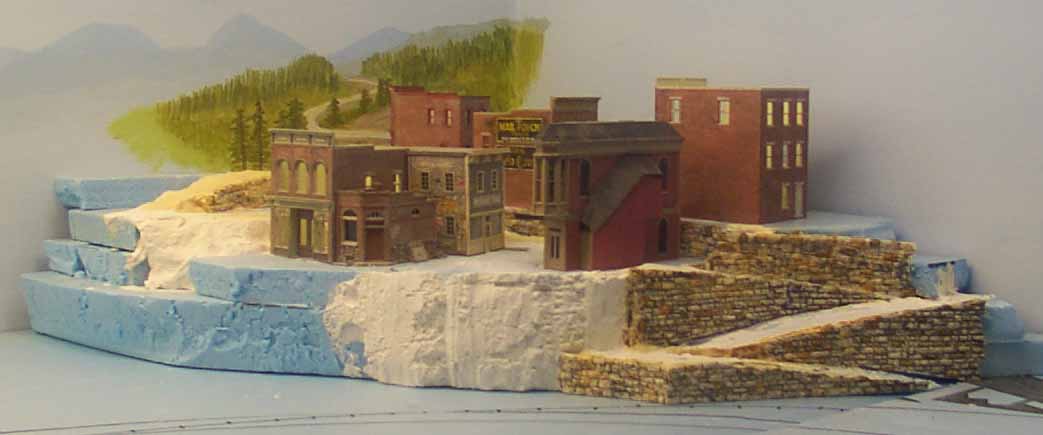 Here we see the major structures in place on the stryrofoam base. This will be the final position of the town of Jerome. Lots of rock retaining walls were necessary to keep the structures in place on the hillside.
Now comes the really fun part of adding all the little details that will bring the town to life. The rest of Jerome will appear on these pages as progress continues.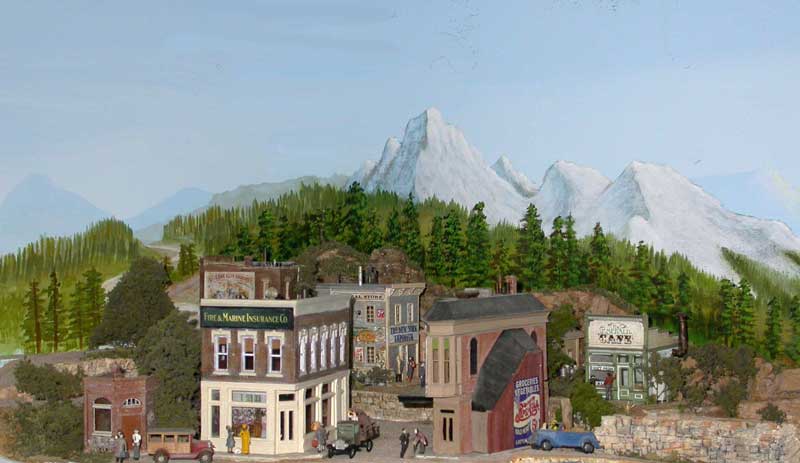 Recent Photo of Jerome
The diorama of Jerome was destroyed as part of our move to Idaho in 2012.
I'll probably build a new version of it before long.