Zack's Page
Zack's tribute to Tom Yorke. A scratchbuilt model in O scale.
Zack, my grandson, is 11 and has been building models with me for several years. This is his first project in which he does all the actual construction. Every piece of wood has been cut, weathered, stained, and glued into place by Zack.
Zack hard at work.
Notice the structure is framed up just like a real building. Siding is painted, roughed up, and stained before being glued on piece by piece. A time consuming process, but the results are worth it.
Alaska Meat Market
Alaska Meat Market, Tom Yorke, proprietor, has fallen on hard times. No one wanted to buy the old building so it has just been abandoned to the weather. And it doesn't take long for the weather in Alaska to take it's toll on buildings.
At this point, all that needs to be done is to add the roof. Zack has plans for a really ragged, beat up roof. Lots of missing shingles.
Built in O scale (1/4th inch equals one foot) the model is built entirely from wood except for the front and side window casting by Grandt.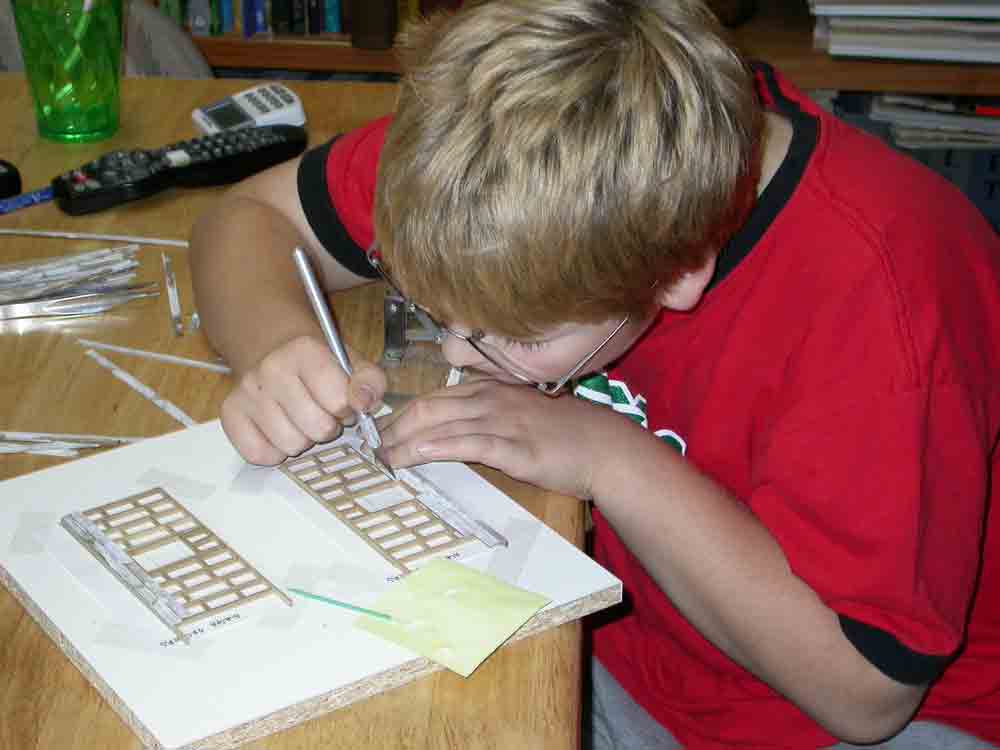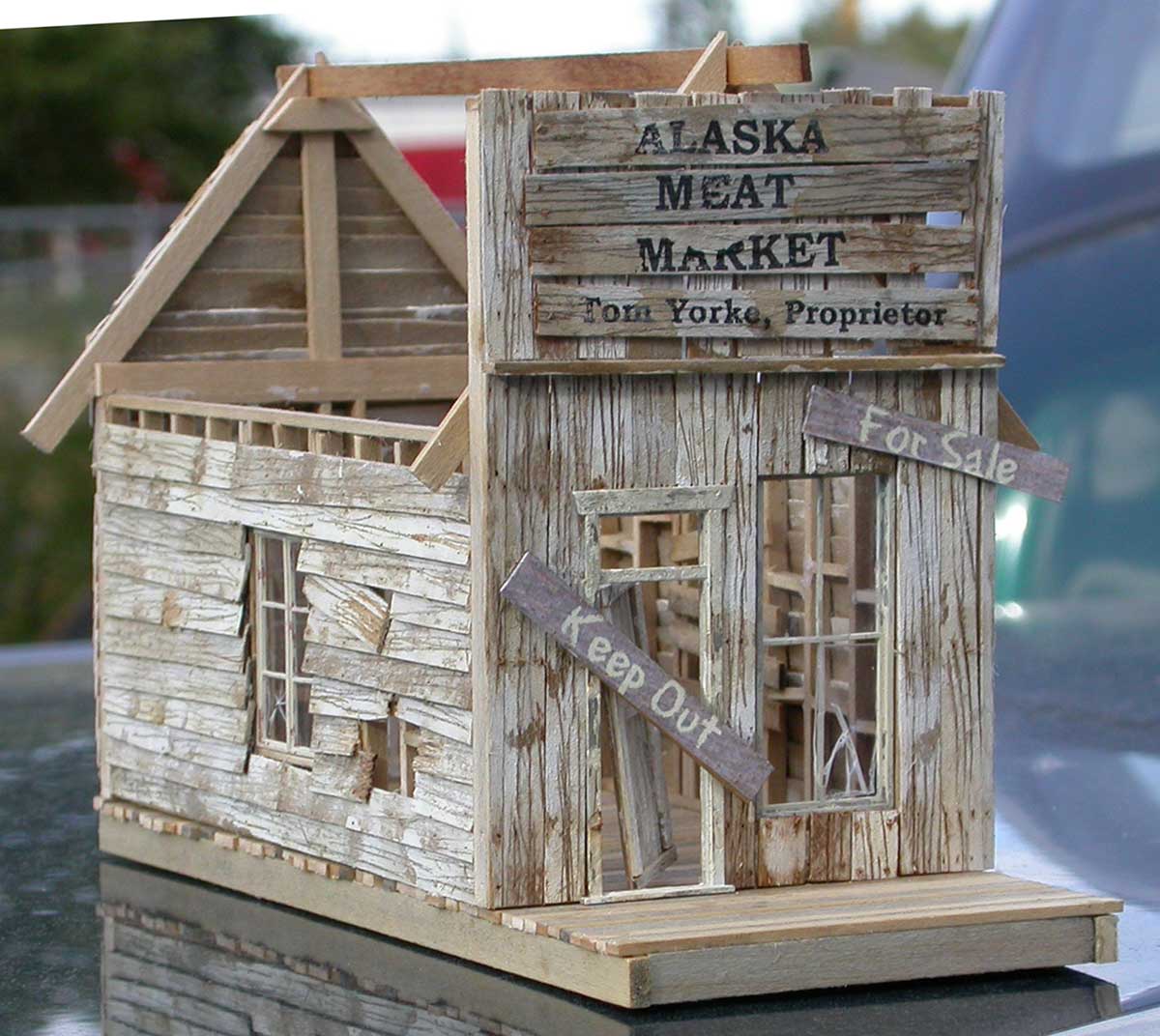 Zack's model was finished in time for the Narrow Gauge convention in Santa Clara, September, 2004. His little building took 1st in the Youth Award. Plus Bob Brown awarded him the Gazette Award.